Comatec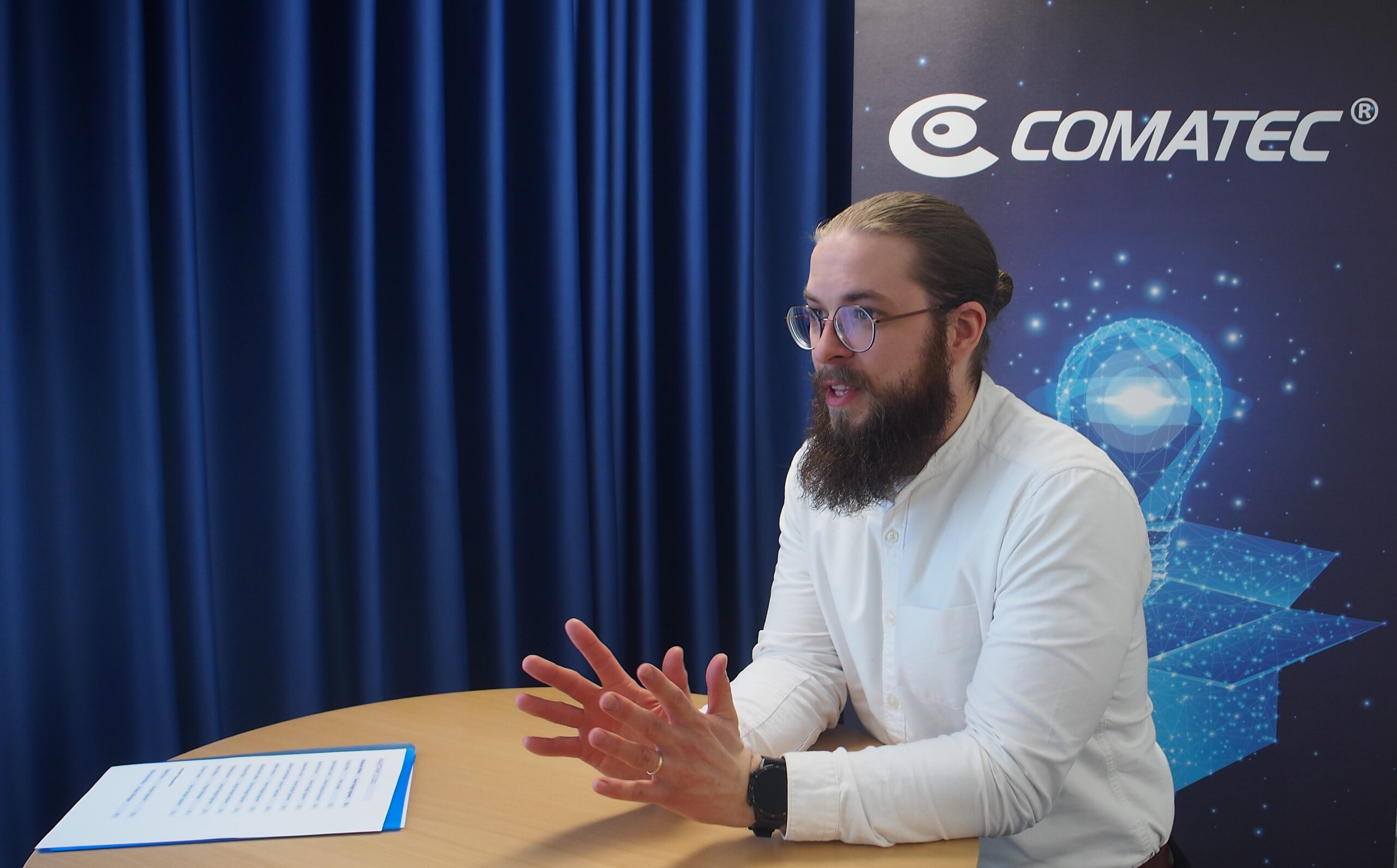 SimaPro takes you towards more sustainable business and product development
SimaPro LCA software speeds up the creation of reliable and comprehensive life cycle assessments and serves industries that aim at excellent manufacturing. By using it, the company prepares for new demands from both customers and authorities. When the parts of a product's life cycle are known, products can be developed in an even more environmentally friendly direction based on the information. This makes SimaPro a tool for both business development and product development.
"It speeds up the creation of reliable and more comprehensive life cycle assessments", summarizes Aleksi Surakka the benefits of the SimaPro software. Aleksi Surakka works as Senior Specialist, Sustainable Design at Comatec engineering company in Tampere.
Comatec's typical life cycle assessment customers work in machine-building and metal industries. The product to be manufactured can be, for example, an excavator or a forest machine. Comatec has two modes of operation for them.
"Life cycle assessment can already be included in the product we are planning, or our customer can buy it separately as an independent service. Of course, our service is not limited to the machine-building and metal industries – we also know how to serve, for example, process industry customers", explains Aleksi Surakka.
Increasing demands from customers and authorities
The biggest advantage of SimaPro is that the assessment can be made faster and the information obtained is reliable. When a lot of data is ready and the mathematical models are prepared, the time required for life cycle assessment is reduced dramatically. SimaPro is of significant benefit to manufacturing industries, especially when you want to prepare for the challenges of the future.
In addition to the expanding need for life cycle assessments, you can also use SimaPro to prepare for future requirements. Increasing demand for life cycle assessments is expected both from customers and from the authorities, such as the European Union.
"With a high-quality life cycle assessment, manufacturers can communicate their environmental commitment to their customers and stakeholders, such as owners or authorities," says Aleksi Surakka.
The quality of the data is key
Aleksi Surakka states that SimaPro is an excellent tool for making life cycle assessments and it is especially valued in the academic world.
He considers the data collection phase critical for the success of life cycle assessments. Of course, you don't have to enter all the data about, for example, raw materials or emissions, because SimaPro has an interface to databases such as Ecoinvent.
"However, the researcher has an obligation to adapt the data to the product that is being studied. Life cycle assessment is like a chef who provides a recipe book, the usual spices and the equipment you need to prepare the food. The customer's task is only to bring the ingredients from which the final product is created."
The correctness of the data is of utmost importance to the quality of the life cycle assessment, and the customer has also a key role to play in this. In order to enable a high quality result, customers must deliver correct information about all components of the product or service.
Investing in business development
In order to get the most out of the investment in life cycle assessment, Aleksi Surakka urges you to familiarize yourself with SimaPro's functions carefully and even the manual.
"Once you get into it, the app adds a lot of value, because it can be applied to so many things. Feel free to try the functions, SimaPro will not break."
Data is SimaPro's fuel and also its end product. In addition to environmental values, Aleksi Surakka thinks accurate information also has a business-developing effect.
"With knowledge, you can stop guessing, and you have new possibilities for product development. When the product's life cycle and environmental impact are known, it is possible to design a more environmentally friendly product. This is real business development, which our customers also benefit from," says Aleksi Surakka.
Life cycle assessment (LCA) covers all the different phases related to a product or a service. They include, for example, raw materials, production, transportation, manufacturing, storage and the use of the product. Decommissioning, recycling as well as reuse of the product are also included in the evaluation. In the 1960s and 1970s, increased environmental awareness was the initial impetus for life cycle assessments, and their popularity grew in the 1990s. At that time, assessments were still done manually, which made them laborious. Current standardizations and software have promoted the reliability of life cycle assessments, speeded them up and made them even more common.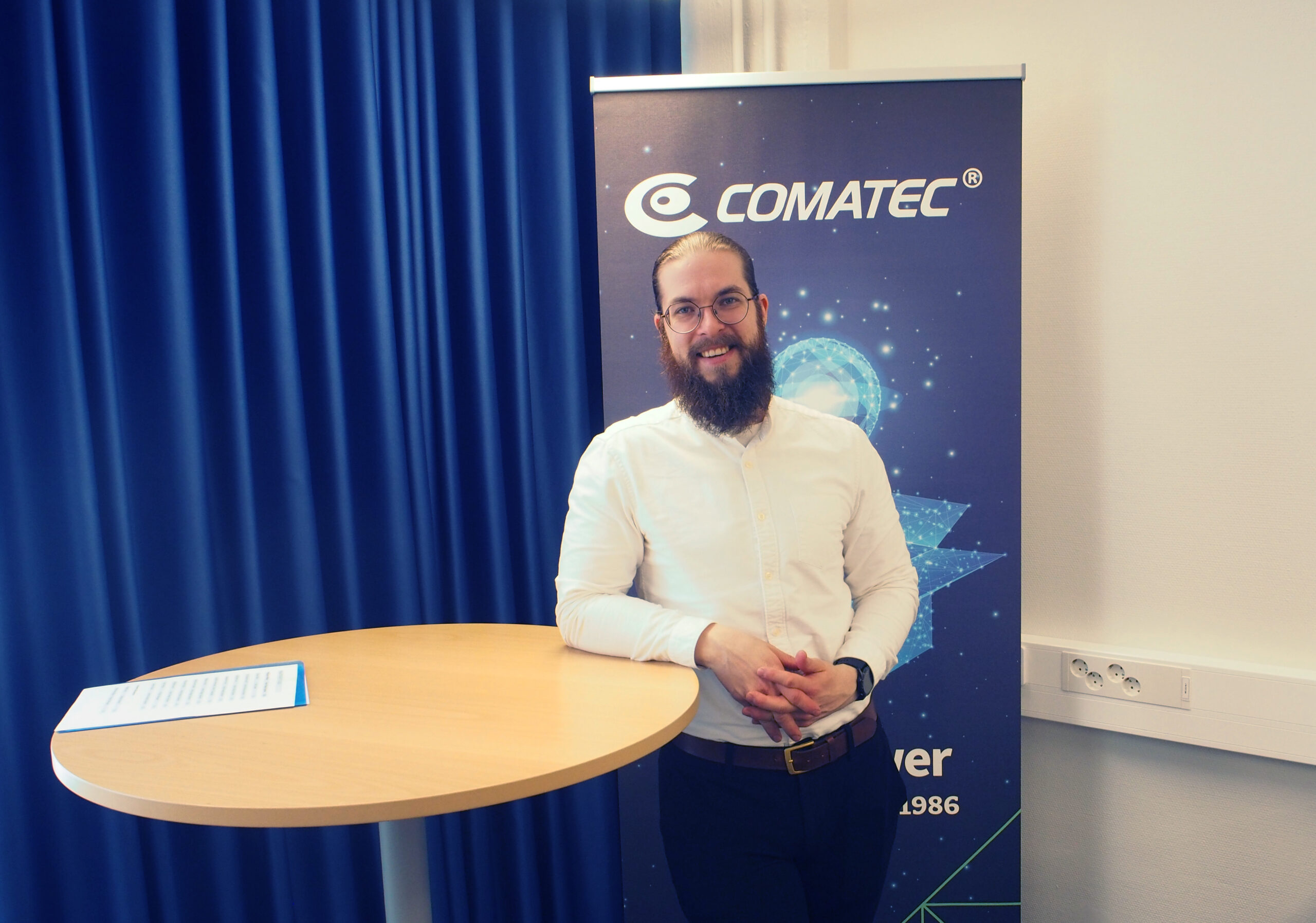 Comatec Group is an engineering company offering design, project management and specialist services for technology industries and mechanical engineering. Established in 1986 in Tampere, Finland, Comatec Group employs today more than 600 professionals in Finland, Sweden, Poland, Estonia and Rumania. In 2022, its turnover reached EUR 45 million.