Deltamarin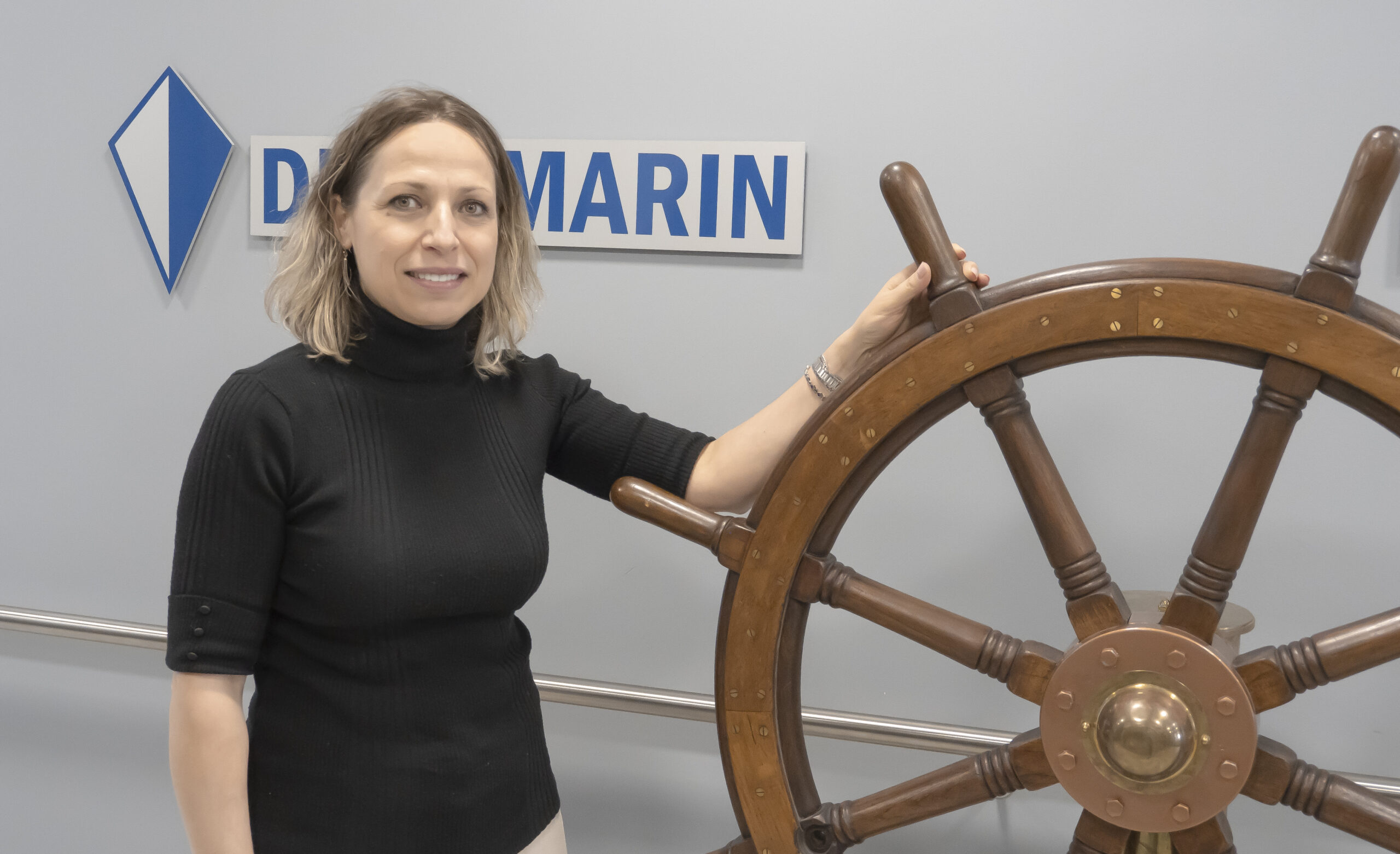 Deltamarin offers sustainable solutions for shipbuilding with SimaPro
Deltamarin, a ship design, offshore engineering and construction support services company, provides its customers with environmentally friendly, knowledge-based alternatives for ship construction. The information is based on life cycle assessments (LCA) conducted using SimaPro. Deltamarin's customers' environmentally friendly choices are often also economically profitable. As the proportion of energy that has the greatest impact on the marine environment will decrease, attention shifts to shipbuilding materials. Offering support from a user community to overcome challenges, SimaPro is a flexible tool for professionals that.
Deltamarin utilizes life cycle assessments in its customer service and provides customers with the opportunity to choose more environmentally friendly options for their vessels.
"Life cycle assessments are not yet required in shipbuilding projects, but we believe that the situation will change in the coming years. Therefore, we want to be the first design company to offer life cycle assessments to our customers," says Shqipe Buzuku, Deltamarin's life cycle expert and eco-designer.
The shipbuilding industry is increasingly paying attention to environmental impacts. Based on the results of life cycle assessments, shipbuilders can, for example, choose steel grades that have a lower environmental impact or engines that consume less fuel.
"Our goal is to promote sustainable practices in new vessels, which contributes to reducing carbon dioxide emissions in the maritime industry and improving environmental protection," says Shqipe Buzuku.
Life cycle assessments cover the environmental impacts of the entire lifecycle of a vessel, from construction materials to the use, decommissioning, and recycling phases.
Shipping companies under pressure for environmental friendliness
Currently, Deltamarin conducts LCA for all ship types. Deltamarin has been involved in LCA work already in the 2010s as a part of larger project targeting in improving ship energy and environmental efficiency.
Customers are becoming more environmentally conscious and, therefore, shipping companies more often require life cycle assessments for their vessels. For example, furniture manufacturers using cargo ships need life cycle assessments as part of evaluating their own products, and travel agencies selling cruises demand greater responsibility from shipping companies.
Established in 1990, Deltamarin is a ship design company with operations not only in Finland, but also in China, Poland, and Croatia. The company employs approximately 400 people.
Environment and business hand in hand
Life cycle assessment is an essential methodology for evaluating the carbon footprint and environmental impacts of a product or service throughout its entire life cycle. By utilizing it, decision-makers can make environmentally sound choices, and often the more environmentally friendly option is also better for business.
"A more environmentally friendly alternative can also be economically sustainable. For example, in a situation where the use of innovative technology that reduces carbon dioxide emissions leads to lower environmental charges," says Shqipe Buzuku.
Since 2022, Shqipe Buzuku has served as an expert in life cycle assessment at Deltamarin. She emphasizes that climate change is one of the greatest challenges of our time. Achieving the goal of zero emissions by 2050 requires radical innovations in energy efficiency, reduction of carbon dioxide emissions as well as transforming businesses, such as maritime industry, more environmentally sustainable.
The significance of energy is enormous
Fuel consumption, emissions, energy efficiency, construction materials, and end-of-life considerations are the most common variables in ship life cycle assessments.
The most significant variable, which contributes to environmental impact, is the energy used by ships. The assessment takes into account all stages of energy acquisition, transportation, storage, and usage. In addition to the type and quantity of fuel, the environmental impacts of alternative fuels are also considered in the analysis. 
Alternative fuels include, among others, methanol, ammonia, biofuels, and liquefied natural gas (LNG), which has already become established. Emissions from fuels, such as carbon dioxide, sulfur oxides, nitrogen oxides, particles, and black carbon, are assessed throughout the vessel's life cycle.
Life cycle assessments can also be conducted for the ship's specific components that can be modernized – power sources, engines, and fuels, to start with.
"Since maritime transport is an international industry, Deltamarin is involved in multiple joint-industry projects. One active project at the moment is an EU-project "CHEK" which aims to decarbonize deep sea shipping," says Mia Elg, R&D Manager at Deltamarin.
In CHEK project, Deltamarin works in close collaboration with World Maritime University as they are conducting a systemic LCA for bulk carrier and cruise vessel concept design. An assessment of a liquefied natural gas (LNG) tanker is a next project where Deltamarin is conducting LCA for its client – in order to analyze the impact to the environment.
Flexible and versatile SimaPro for professionals
SimaPro software tool allows for the assessment of environmental impacts of products and services in each stage of their life cycle separately. Its other strengths include numerous assessment models, extensive databases, and a user-friendly interface. SimaPro is also flexible for creating different scenarios.
"For example, the effects of material choices for propellers can be assessed separately for the manufacturing, usage, and recycling phases. Individual parameters can be changed without starting again the entire assessment. This allows us to continuously update our assessment models as new data becomes available," says Shqipe Buzuku.
SimaPro is an open and versatile software designed for demanding users.
"SimaPro users form a community, a forum where they support each other. Life cycle experts are often the only experts in this field within their work community, so they don't have a colleague nearby for assistance. With SimaPro and its community, help is available," Shqipe Buzuku asserts.
Taking the leap from energy to materials
Currently, the shipbuilding industry heavily focuses on reducing the environmental impact of fuels. Once it's done, the attention shifts to other variables in shipbuilding, such as building materials. "By utilizing innovative technologies in ship structures and components, better environmental alternatives can be chosen," Shqipe Buzuku indicates based on the ongoing projects.
The responsibility of life cycle assessment experts is to provide accurate information and support decision-making for sustainable development. Therefore, they master the principles, best practices, methods, and industry standards. They are also responsible for the accuracy of the data and for determining what should be included or excluded from the assessment. The expert plays a central role in interpreting the results and drawing the valuable conclusions.
"This work is meaningful, and I can influence the environmentally responsible choices our clients make. I always vote for the 'Go green' option myself. So, every product that is sustainable and aligns with sustainable development is my favorite," concludes Shqipe Buzuku.

30 years' experience in ship design, offshore engineering and construction services for marine and offshore industries worldwide.